2018 Battle of the Bay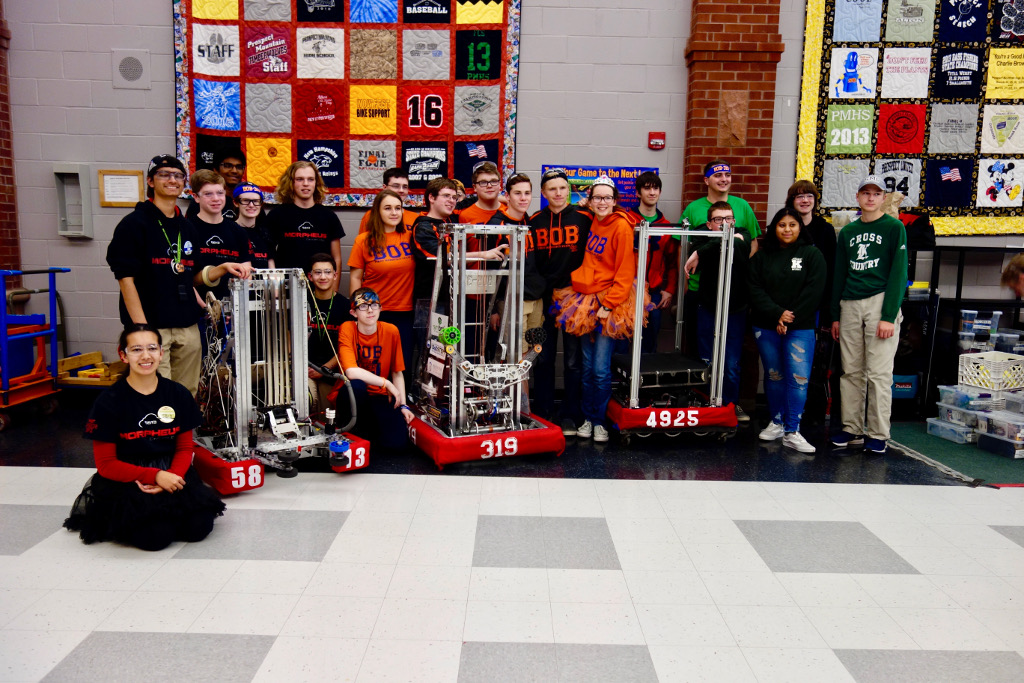 On November 10, 2018, Morpheus made our fourth annual appearance at Battle of the Bay. After setting up our pit, we got some time on the field to calibrate our climbing hook for the rung in use at Battle of the Bay. In some of the qualification rounds, we let various team members control the robot. At the end of the qualification matches, we were ranked third with 16 ranking points. During alliance selection, we were thrilled to be selected to play on Alliance 1 with our good friends on Team 319 (Big Bad Bob). In the second round, Team 4925 (The Resistance) was added to our alliance. We faced a tough opponent in the quarterfinals, and despite several coordination and technical issues, our alliance advanced to the semifinals to face Alliance 4. In the first match of the semifinals, 319's intake fell off, and we barely lost. We rebounded in the second match and won by a big margin. In the tiebreaker, we were hopeful in advancing, but several errors were made which caused our alliance to lose by a slim margin. Although we had just been eliminated, we were proud of our performance and cheered on our friends on both alliances in the finals. Morpheus would like to congratulate our friends on Team 4564 (Orange Chaos), Team 131 (CHAOS), and Team 213 (Dirty Birds) for winning Battle of the Bay 5! We had a great time working again with 319 and with 4925 and hope to play with them again in 2019. Also, we would like to thank 319 for hosting such a wonderful competition.
The conclusion of this event ends our 2018 season. Overall, Morpheus had 93 wins, 34 losses, and 1 tie in the FIRST Power Up season. This is our best win/loss ratio ever! We are excited for the 2019 season and will see everyone at the Destination: Deep Space Kickoff in January.