2019 Battle of the Bay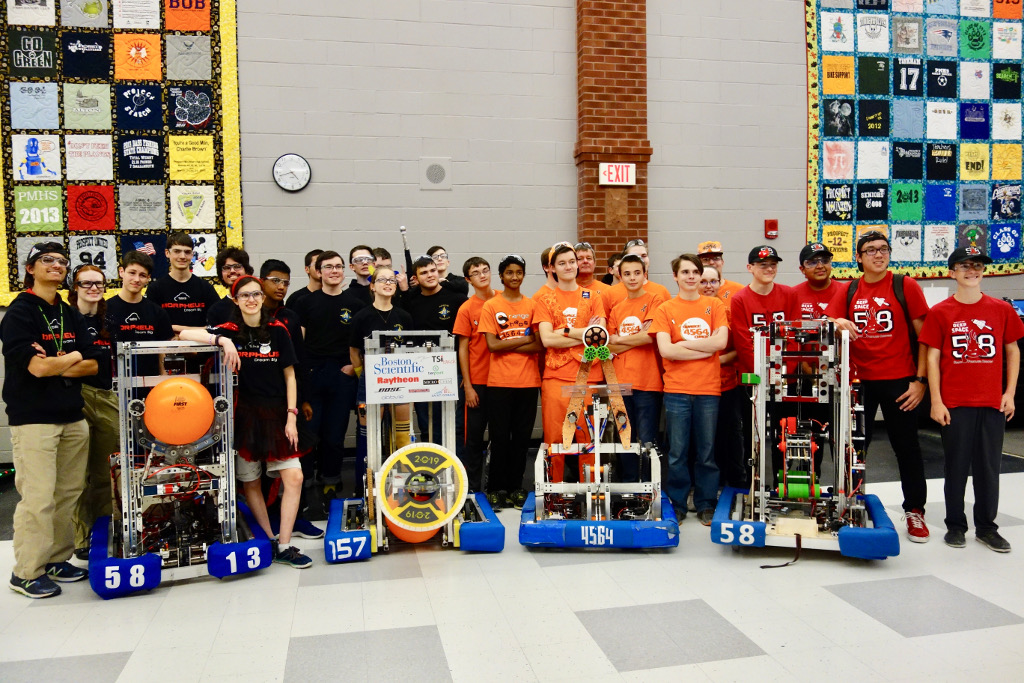 On November 9, 2019, Morpheus competed at our 5th annual Battle of the Bay in Alton, New Hampshire. In our first qualification match, we successfully completed a double HAB 3 climb with Team 1922 (Oz-Ram). In all of our qualification matches, we focused on filling the cargo ship, completing one level of a rocket, and climbing to level 3. This plan proved successful as we won 4 of our 5 matches, earning us the 10th seed. In our final qualification match, we were also able to achieve a double HAB 3 climb with Team 501 (Power Knights). During alliance selection, we were excited to join our good friends on Team 4564 (Orange Chaos) on Alliance 5. We then selected Team 58 (Riot Crew) and Team 157 (Aztechs) to round out our alliance. With our alliance, we aimed to have a complete cargo ship, two complete rocket levels, and two level 3 HAB climbs. We ended up double-climbing with 4564 in four of our five elimination matches. This strategy also proved successful as we were able to overtake the formidable 4th-seeded alliance (led by our friends on Team 1729) in three hard-fought matches to advance to the semifinals. Once in the semifinals, we faced off against the 1st-seeded alliance, which was led by Team 133. We fought hard but were ultimately eliminated in two matches. Morpheus had a great time working with our alliance partners and hopes to work with them again soon! We would also like to congratulate Teams 133, 5687, 6762, and 172 on winning the event! Additionally, Morpheus would like to thank Team 319 for hosting yet another fantastic competition.
Now that the 2019 off-season has concluded, we look forward to the 2020 Infinite Recharge kickoff on January 4, 2020! See you then!