2019 New England District Championship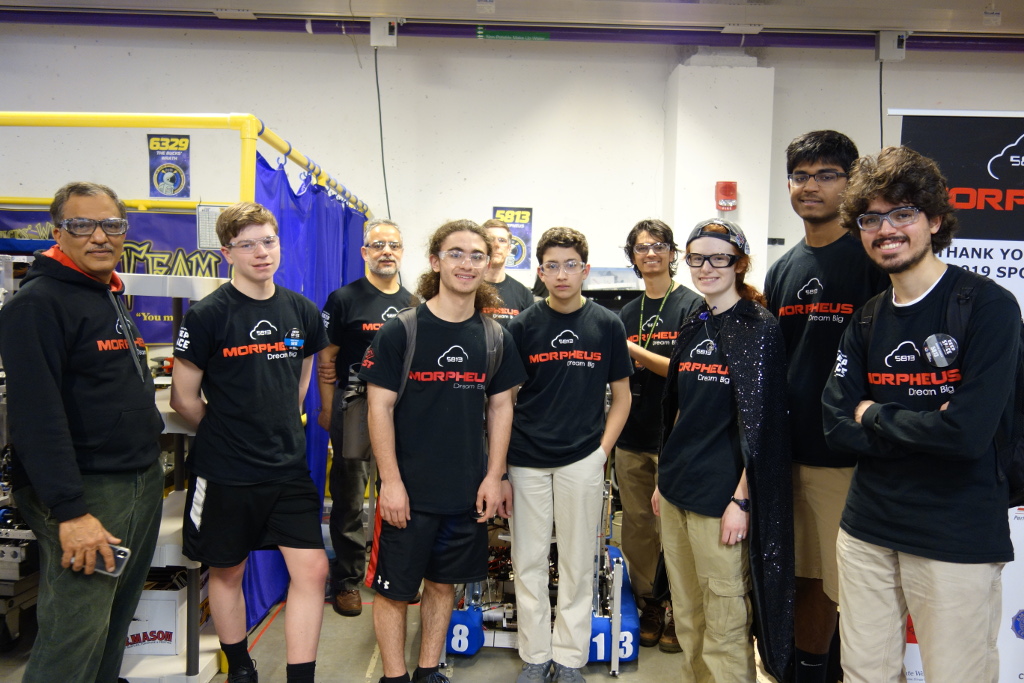 From April 10 to 13, 2019, Morpheus competed at the New England District Championship. We tried mounting a climber, but due to a few issues, we did not get it working in time for the event. During qualifications, we worked with our partners to try to get as many full rockets as we could. We placed about 6 hatches and a few cargo in most matches. We had a very tough qualification schedule, and ended with more losses than wins. Unfortunately, although we performed decently, we were not selected to play in eliminations. Morpheus would like to congratulate our friends on Team 125 (NUtrons), 2168 (Aluminum Falcons), and 558 (Elm City Robo Squad) for winning the District Championship! Although we did not make it as far as we wanted, we still had a good time and learned a lot. We can't wait for the 2020 season, and hope to qualify for both the New England District Championship and the FIRST Championship in Detroit, Michigan, next year.
This competition was our last official event of the season, and we will now start preparing for offseason events and the 2020 season.